How One Single Product Can Enhance Your Safety On The Job?
When it comes to your safety on the job, nothing is more important than taking the right measures to keep yourself stable, balanced, and secure. Today's physical laborers understand just how critical it is to wear the right clothing, have the right equipment, and to carry the right type of protection to ensure that a workplace accident doesn't turn into a workplace emergency. With that said, there is one single product out there that can completely transform and enhance your safety on the job – and it revolves around your shoes.
Here at Maven Safety Shoes, our goal is to reduce instances of workplace injuries by equipping today's laborers with a durable, stable, and protective set of footwear that delivers on safety and style all at the same time.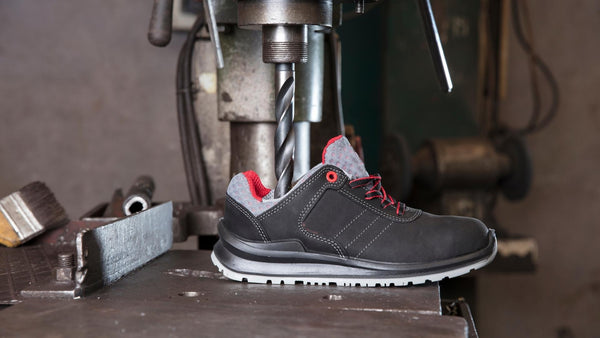 Welcome To Maven Safety Shoes
Here at Maven Safety Shoes, nothing is more important to us than designing a new line of work shoes and work boots that offer a wide range of benefits that include increased protection, enhanced grip, non-slip technology, waterproof protection, and a level of durability that simply cannot be matched.
As shoe designers, we always have our eyes set on style. We are well aware of what the current selection of work boots, work shoes, and safety shoes have to offer modern laborers – they're large, clunky, and not exactly the most fashionable styles available.
With that in mind, our designers got to work crafting a reliable pair of work boots that brings safety and style together for a comfortable and durable option that can be worn for a variety of professions.
From outdoor and restaurant use to construction and security, Maven Safety Shoes always has a nice option designed to meet your needs. Made from high quality materials and fabrics designed to hold up to the daily grind, you'll never have to worry about your shoes failing to meet your expectations.
For a pair of safety shoes, work shoes, or work boots that embrace steel-toed technology while giving you a lightweight, sleek, and fashionable footwear solution, Maven Safety Shoes is here to deliver. Shop with us today to learn more about what we have to offer.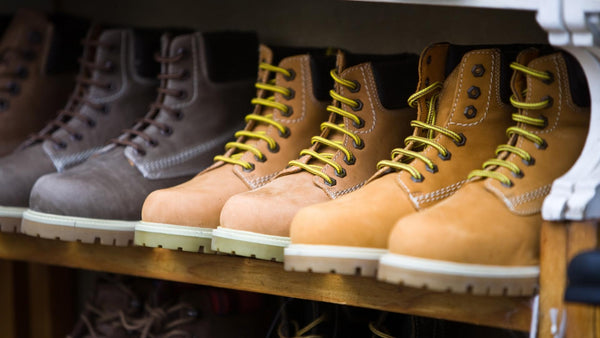 Pay Us A Visit
Interested in viewing our wide selection of safety shoes, work shoes, and work boots? Head on over to our shop today and browse through our catalog. From there, you can contact our team and speak with one of our representatives to learn more about what our work shoes and work boots have to offer in terms of safety and protection.
Remember, our main focus is ensuring that our customers feel safe at work, while also giving them the styles and designs that they love. Find the perfect pair of safety shoes or boots that fit with your fashion sense today.
Don't forget, if you check out our website today, you can save 10% on your very first order with us. Don't let this moment slip away – visit us today and stay safe at work.